Industry

Management Consulting

Employees

25

Location

Toronto, Canada

Project Use Case

Service Delivery
---
SortSpoke partners with Burnie Group on service delivery
August 11, 2021

Today, SortSpoke announced a service delivery partnership with Burnie Group, a leading Toronto-based management consulting firm.
Burnie Group is a Canadian management consulting firm that helps clients improve their performance by applying innovative strategy, process excellence, and world-class technology. Burnie Group was an early leader in standing up some of the largest automation centres of excellence in North America and transforming client operations across finance, HR, IT, regulatory compliance, and customer care.
SortSpoke's cloud-based data extraction tool is designed from the ground-up to work on very complex and varied documents in highly regulated industries where a combination of humans and artificial intelligence (AI) are required to complete the work. This human-in-the-loop system ensures 100% data quality and is fully auditable. SortSpoke's machine learning capability enables the system to automatically learn from user feedback on dealing with an unlimited number of document variations.
As a SortSpoke service delivery partner, Burnie Group implements SortSpoke's data extraction tool as part of an automation centre of excellence.
---
In our mission to enable our clients with best-in-class intelligent automation solutions, our strategic partnership with SortSpoke significantly accelerates document processing, all the while increasing accuracy, improving compliance and contributing to enhanced employee and customer experiences. "
- Hiba Abdou, Head of Technology and Intelligent Automation, Burnie Group
---
Our partnership with SortSpoke will enable Burnie Group to provide our clients with advanced intelligent document review capabilities as part of their automation centre of excellence. Our clients will increase the efficiency and accuracy of their document review process, enabling them to provide a better experience for their customers. "
- David Burnie, Principal and Founder, Burnie Group
---
We couldn't be happier to have Burnie Group as a service delivery partner. SortSpoke's data extraction tool augments Burnie Group's ability to develop and implement cutting-edge intelligent automation solutions. We share a philosophy of using automation to reduce employee efforts on mundane tasks like data entry. "
- Jasper Li, CEO, SortSpoke
Featured Customer Story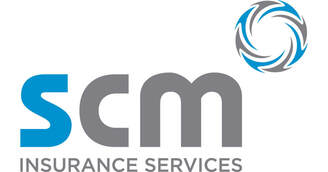 Automation provides an 80% reduction in the effort to set up a claim
SCM Insurance Services selected SortSpoke, Burnie Group, and UiPath to tame manual data entry.