A few weeks ago at InsurTech Insights, SortSpoke announced a new product called "Triage AI". Our goal is to help property & casualty insurers triage incoming submissions with the aim of doubling the number of on-appetite submissions their underwriting teams can quote.
This announcement may have been news to our prospects, but to our customers, it was a long time coming. However, before I tell you more about Triage AI, I wanted to explain how we got to this point.
Solving the Data Extraction Challenge in P&C Insurance
Before launching SortSpoke, I was a technology consultant at PwC. My focus there was on large data projects in financial services.
One challenge I saw repeatedly in operations was extracting data from unstructured documents. At the time, the only way to capture information from these documents was to hire more people and have them manually extract data and rekey it into various systems.
I knew there had to be a better way. This is when I started looking at various technology solutions in the marketplace. Unfortunately, the solutions I tested couldn't accurately extract data from highly varied, complex unstructured documents.
My "Aha" moment
My background in machine learning led me to believe there was a way to leverage machine learning to solve this problem, if only there was a product that could: keep subject matter experts in control and learn from their feedback, be up and running in hours and not months, and adapt to changing needs without IT or vendor support.
Fast forward to today, and we now have over 20 insurance customers using our product. Some of the benefits our carrier, MGA, and reinsurance customers have seen include:
5x productivity boost processing commercial insurance submissions
8-hour treaty review process reduced to 30 minutes
50% boost in team capacity without adding staff


And while our product is playing a pivotal role in augmenting underwriters in various lines of business, there was always one question our customers and prospects kept on asking us…
Hey Jasper, Can You Help Us Triage Our Submissions?
While our customers loved how quickly and accurately SortSpoke could extract data from supplemental applications, financial statements, loss runs, appraisals, etc., they still had more submissions than they could respond to and felt that their quote-to-bind ratio could be higher.
What our customers really wanted was to have our platform analyze incoming submissions and automatically triage them by:
Identifying on-appetite submissions for priority underwriting
Declining business that didn't meet underwriting guidelines
Identifying submissions that were incomplete
Basically, underwriters should only be spending time on submissions within appetite and aim to be the first carrier to quote those submissions. Being responsive to brokers so that they know what risks to submit and only quoting on the submissions you have a strong product for will lead to a better quote-to-bind ratio.
Introducing Triage AI
Commercial lines underwriting is not easy. The combination of higher submission volumes, fewer underwriters, manual review processes, and administrative tasks are pushing underwriters to the brink.
According to a survey conducted by Accenture, commercial lines underwriters spend 40% of their time on administrative tasks. Triage AI automates many of the manual and repetitive tasks associated with new submissions, allowing underwriters to focus on what they do best, which is assess and price risk.
As submissions come in, Triage AI will automatically analyze incoming emails and attachments. From there, Triage AI will classify the documents and score each submission based on a carrier's underwriting guidelines.
Currently, our team is hard at work developing this product with our beta customers for a launch in October.
However, if you're a commercial insurer, we'd love to speak with you and get your feedback on the following:
Integrations with policy admin, underwriting, and other systems
Underwriting workflows, guidelines, and data points
Beta testing and more


To take advantage of this opportunity, or if you have any questions, contact me below for more information.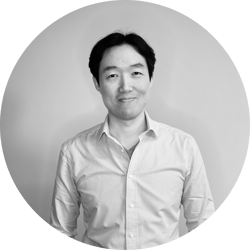 Written by Jasper Li
CEO & Founder
Jasper Li founded SortSpoke to help businesses turn complex, unstructured documents into data.
Superior Inbound Material
Quickly and efficiently build the materials you need to support your inbound marketing strategy. Drag and drop building blocks including testimonials, forms, calls-to-action, and more.